1. To export and import Japanese foodstuff
2. To supply Japanese foodstuff to supermarkets, hypermarkets, factories, hotels, restaurants etc
3. To supply many kinds of food materials/ingredients to food processing factories in Thailand.
The Japanese business principle of success through responsibility
In Japanese, Sanpo Yoshi means
'Three Way Satisfaction'.
Business transactions provide
benefits to all stakeholders –
the buyer, the seller and
society.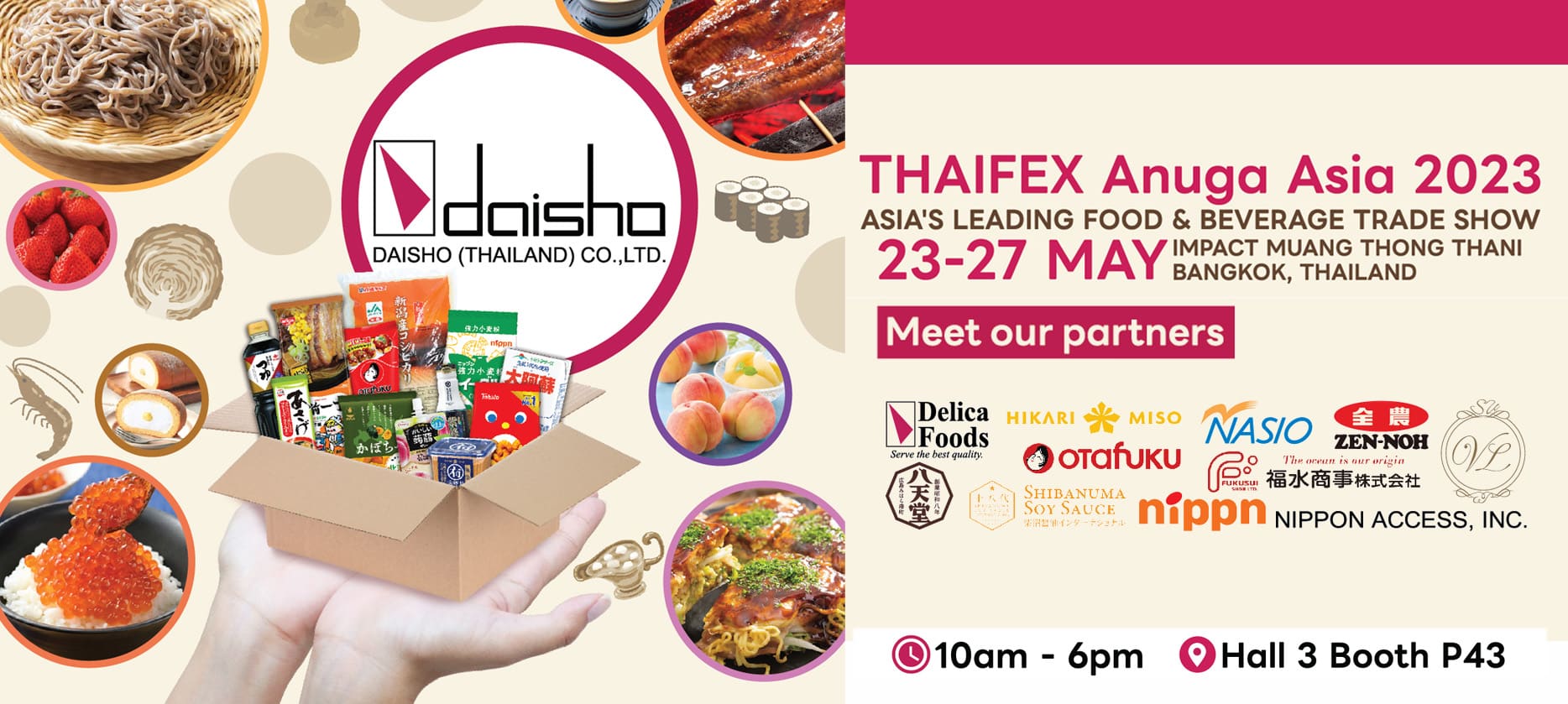 เตรียมพบกับความยิ่งใหญ่ของงาน THAIFEX -Anuga Asia 2023 มหกรรมงานแสดงสินค้าอาหารสุดยิ่งใหญ่ ในวันที่ 23-27 พ.ค. 66 นี้ เวลา 10.00 – 18.00…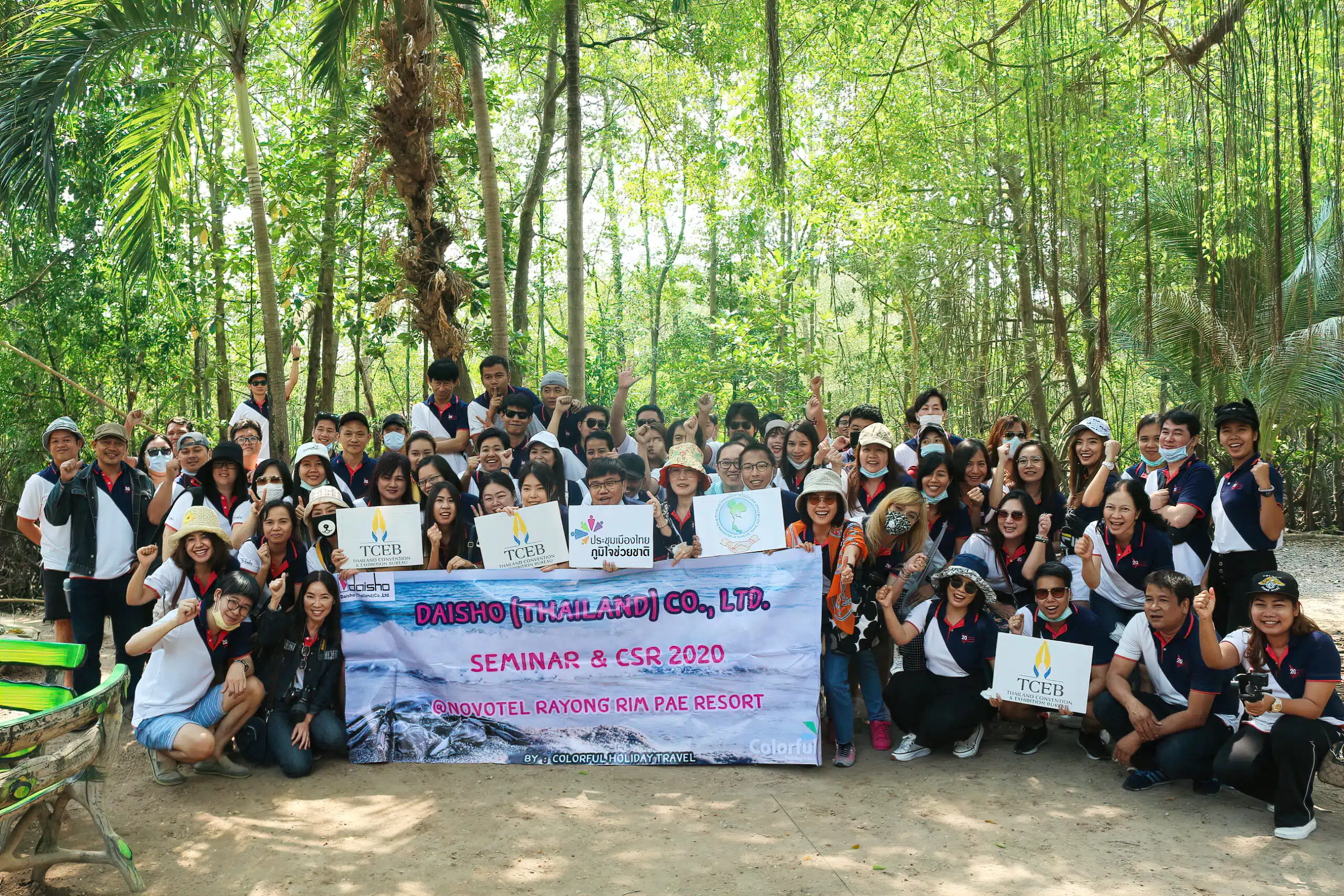 วันที่ 29 กุมภาพันธ์ 2563 คณะผู้บริหารและพนักงาน บริษัท ไดโช (ประเทศไทย) จำกัด ได้ร่วมกันจัดกิจกรรมเชิงอนุรักษ์  "ปล่อยปูดำคืนสู่ธรรมชาติ" ณ ศูนย์บริหารจัดการทรัพยากรป่าชายเลน จังหวัดระยอง เพื่อเป็นการเสริมสร้างแหล่งเพาะพันธุ์และอนุรักษ์พันธุ์ปูดำ…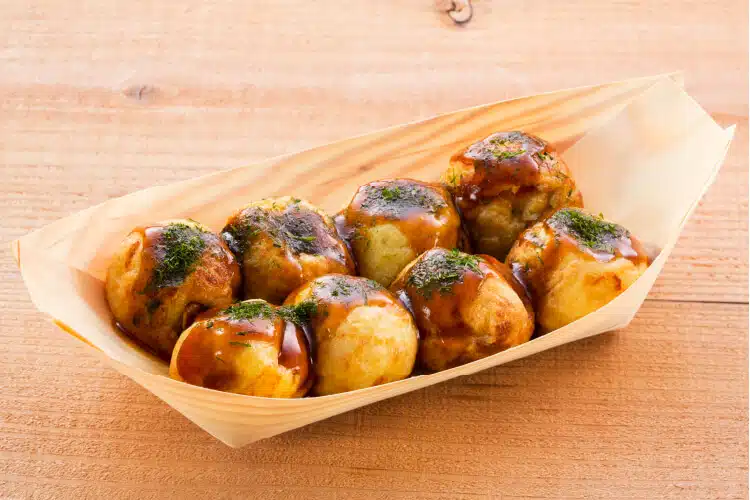 When we go to a Japanese restaurant, many of us probably enjoy appetizing soups, such…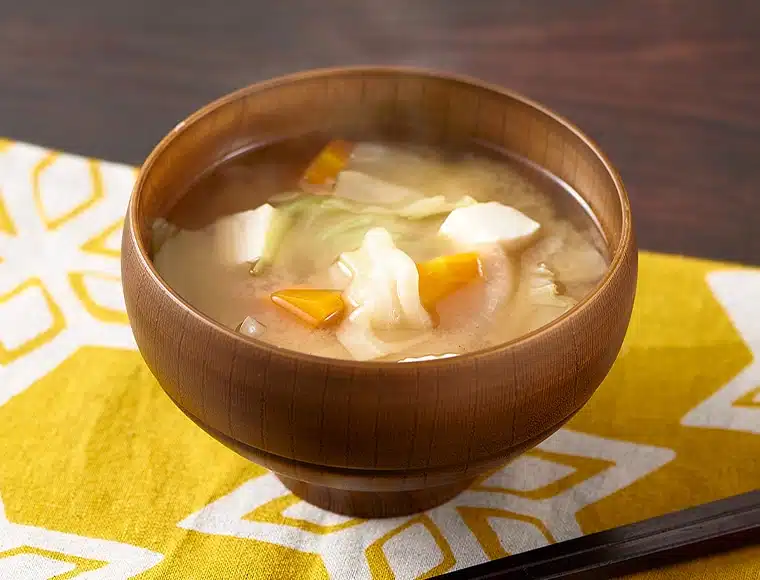 When we go to a Japanese restaurant, many of us probably enjoy appetizing soups, such…